Volumetric (3D) Advertising
Volumetric (3D) advertising – one of the most informative outside advertisement forms. 3D symbols are mounted on the building facades as the main accent and distinctive trade mark of the Company or business centre. Illuminated letters pay good attention in darkness and decorates the building as well. Volumetric advertising is manufactured using exceptional quality, innovative materials and modern lighting solutions.
JSC "Doverta advertising" belongs to the group of most experienced Lithuanian companies in this specific area. We supply all advertising services: design, manufacturing, assembly and technical support. In respect to client requirements and possibilities we are always ready to offer optimal engineering and design solution.
Amberton Green SPA Druskininkai
Amberton Green SPA Druskininkai
Rovaltra
Delfi sporto centras
Delfi / Vertas / Vilnius
Collicare
Panorama_Dovanorama
Vilniaus baldai
Congress viešbutis hotel
Congress viešbutis hotel
Congress viešbutis hotel
Congress viešbutis hotel
Congress viešbutis hotel
Daiktams
Hansab
Zeta Law
Avia solutions group
Avia solutions group
Spiečius aktyvaus verslo erdvė
Eleven verslo centras
TOWER
Western Union
5c Arts
Petva Truck Service
People
Saulėtekio slėnio mokslo ir technologijų parkas
Moteris
Endemik
Samsung Monton
Solutionlab
Vaikų priėmimo skubios pagalbos skyrius
Tauragė Rytojų kuriame šiandien
Chicco KidZONE
Baltic horizon
Gourmet PANORAMA
Baltic dermatology
CCC Levis
ARENA
Aviva
SPORTO AKADEMIJA
Regitra
itella
Krims kebabai
Lotos Baltica
VIEŠBUTIS HOTEL
Arvi kalakutai
Telia
Telia
Telia
PJazz
Lietuvos geležinkeliai
135
McDonald's
PJazz
Keluva
Tiltuva
Vairema
ESO
Pupa
Muzikinis Teatras
Odontologijos klinika
Baltic Tours
LNK
Eliza
Eliza
Galerija
Jurex
Premium
Lemona
Schindler
M-1
Beer barrel
ConsulTax
Dunetton
Lietuvos energija
Exleasingcar
Penki kontinentai
Penki kontinentai
Penki kontinentai
Verslo centras
Europa Royale
Kelda
MBC
MDC
Masyvas
Pirelli
Schindler
Schindler
Skala
TT Logistic
Thomas Philipps
Umarai
VMI
Panorama Vilnius
Aconitum
Adrem
Akropol
Akropol
ADL Automotive
Alfa
Alfa
Alfa
Amalva
Amberton Vilnius
Arginta
Asmus
Automagija
Avilys
AVIS
Avokada
Baldų rojus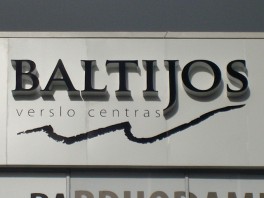 Baltijos verslo centras
Baltman
Barduva
BAT
BC12
BCC
BigBank
Big Star
Big Star
Bison
Bison
BPT
Best Western
cGates
Capital
Carlson wagonlit travel
CEG
Conresta
Crowne Plaza
Crowne Plaza
Danola
Domino
Druzba
Druzba
Dubysa
Eifelis Mažeikiai
Ekspla
Elektroskandia
Elgama
EMSI
EMSI
Europa Royale
Europa Royale
Europa Royale
Europa Royale
ERGO
ESSVE
ESSVE
Europa
Europa
Europa City
Europa City
Europa Royale
Europa
Evelkas
FamClub
Forum Palace
Forum Palace
Gariūnai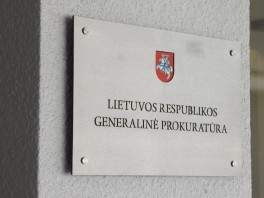 Generalinė prokuratūra
Girteka
Girteka
Helios City
Holiday INN
Holiday INN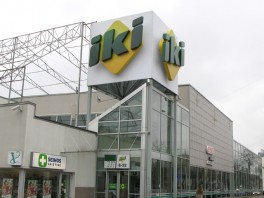 IKI
IKI
IKI
Impress Teva
Judesta
Kadula
Kamanė
Kasyba
Kinezi
Klaipėda
Komatsu
Komfovent
KOOPS
LR arena
Laiva
Lietuvos Rytas
Lietuvos Energija
Linas Nordic
Litorina
LNK
LR
Mabre Hotel
M&S
M&S
Masyvas
MEGA
MEGA
MetLife
Molas
Moletų savivaldybė
Mona
Monton
Multikino
Multikino
Multikino
Norfa
Norfa
North Star
Olive Cafe
Olive Cafe
Orange Office
VNO
OST Express
OZAS
Panorama
Panorama
Kredito unija
Pupa
Sapa
North Star
SAVAS
Simboly
Softimus
Steak House
Sweco
Thermo Fisher
Thermo Fisher
Tools
Ulonų VC
Vichy
Victoriana
Vilbra
Vingės terminalas
Western Union
Western Union
5c
Akrpol
PC Panorama fasadas
Holiday Inn
PC Panorama fasadas
PC Europa
PC Panorama fasadas